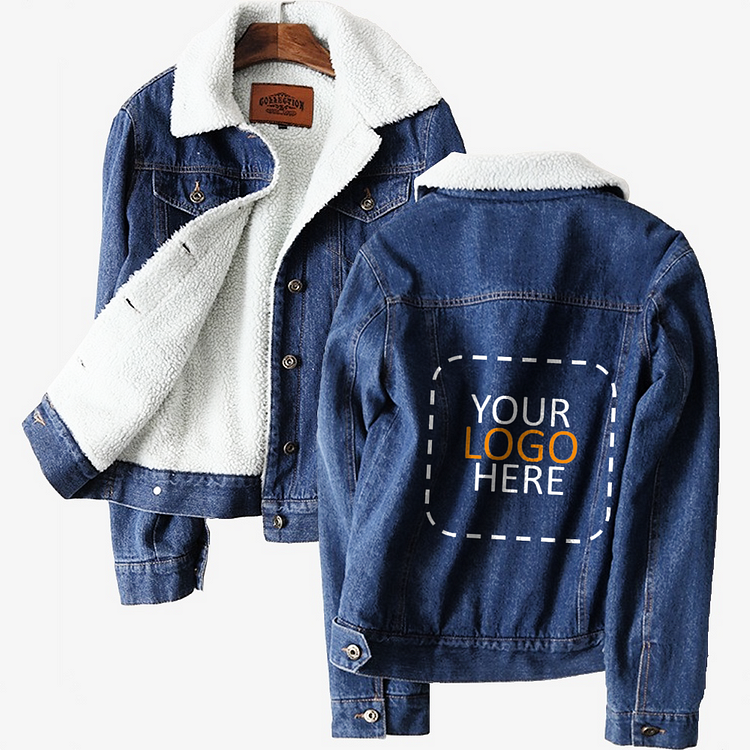 The Jean Jacket is from our new collection, a simple jacket that keeps you warm during windy seasons.
Please make sure you upload the correct design before adding to your cart. If you have any question, feel free to contact us any time.
Premium lambswool meticulously shorn from sheep aged 5 to 7 months.
Ergonomically designed fit that shows both your style and your care.
Precision manufactured under four-sigma standard.
Available in 6 sizes, please check the size chart and measure your body before placing your order.
COMPLETE PROTECTION AGAINST FREEZING CONDITIONS - We wanted to make double sure you're all warm - this jacket features a wool insulation design to protect your body!
ULTRA-SOFT LAMB FLEECE LINING - Just rub your hand on the inside, and feel the incredibly soft, thick lining that'll make you want to wear it every single cold day!
SUPER SPACIOUS POCKETS - Features 4 pockets. They hold all your daily carries, and keeps them safe. Not only can you fit your phone, earbuds and keys safe; you can fit all that and still keep your hands warm inside!
TOP-SHELF METAL BUTTON - Fully reinforced to secure your jacket and keep the cold out, while keeping intact and moving smoothly even in the harshest cold!
HANDMADE BY EXPERT CRAFTSMEN - Every single stitch and every single thread used in constructing these incredible jackets is inspected carefully; using only the finest materials!
Caution: Iron under 110 celsius. Hand wash recommended. Water temperature maximum 30 degree celsius. Not bleach-able.
Size Chart
| | | | | |
| --- | --- | --- | --- | --- |
| Size | Length | Shoulder | Sleeve | Bust |
| S | 26.0"/ 66cm | 16.5"/ 42cm | 24.0"/ 61cm | 39.4"/ 100cm |
| M | 26.8"/ 68cm | 17.3"/ 44cm | 24.4"/ 62cm | 40.9"/ 104cm |
| L | 27.6"/ 70cm | 18.1"/ 46cm | 25.2"/ 64cm | 42.5"/ 108cm |
| X-L | 28.4"/ 72cm | 18.9"/ 48cm | 25.6"/ 65cm | 44.1"/ 112cm |
| 2X-L | 29.1"/ 74cm | 19.7"/ 50cm | 26.0"/ 66cm | 45.7"/ 116cm |
| 3X-L | 30.3"/ 77cm | 20.5"/ 52cm | 26.4"/ 67cm | 47.2"/ 120cm |